Erica Avery checks in again with these shots of a phone booth outside a FairPoint Communications building in Concord, Vermont.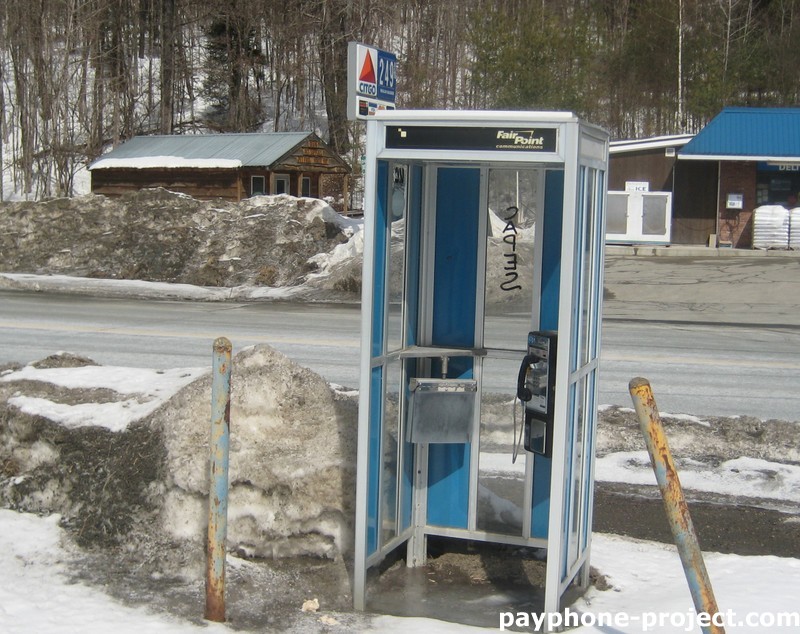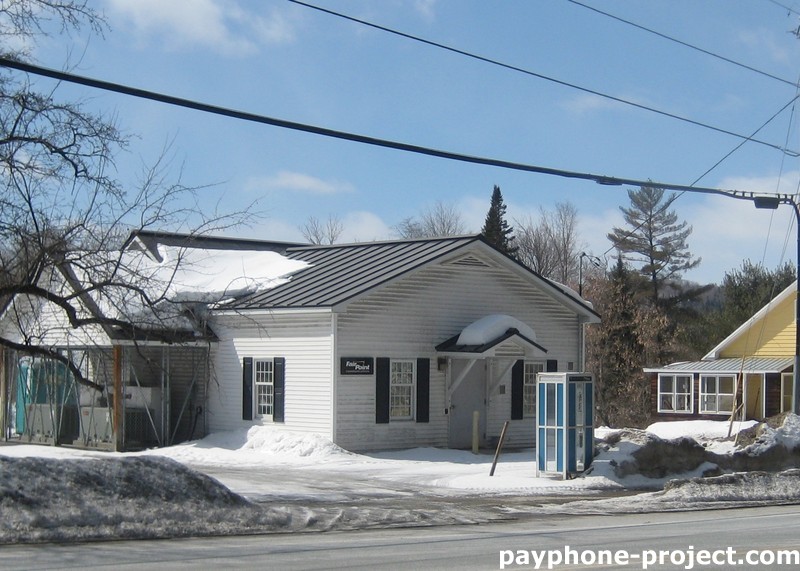 FairPoint announced in 2012 that it would exit the payphone business, selling its assets to Pacific Telemanagement Services (PTS), the nation's largest payphone service provider. FairPoint's branding remains on this particular phone so it's not clear from this vantage point if the company fully exited the business or if PTS simply found no reason to change the logo.
Erica also reports that this old beauty in Randolph, New Hampshire, which appeared to have been granted a reprieve of sorts, has at last been removed.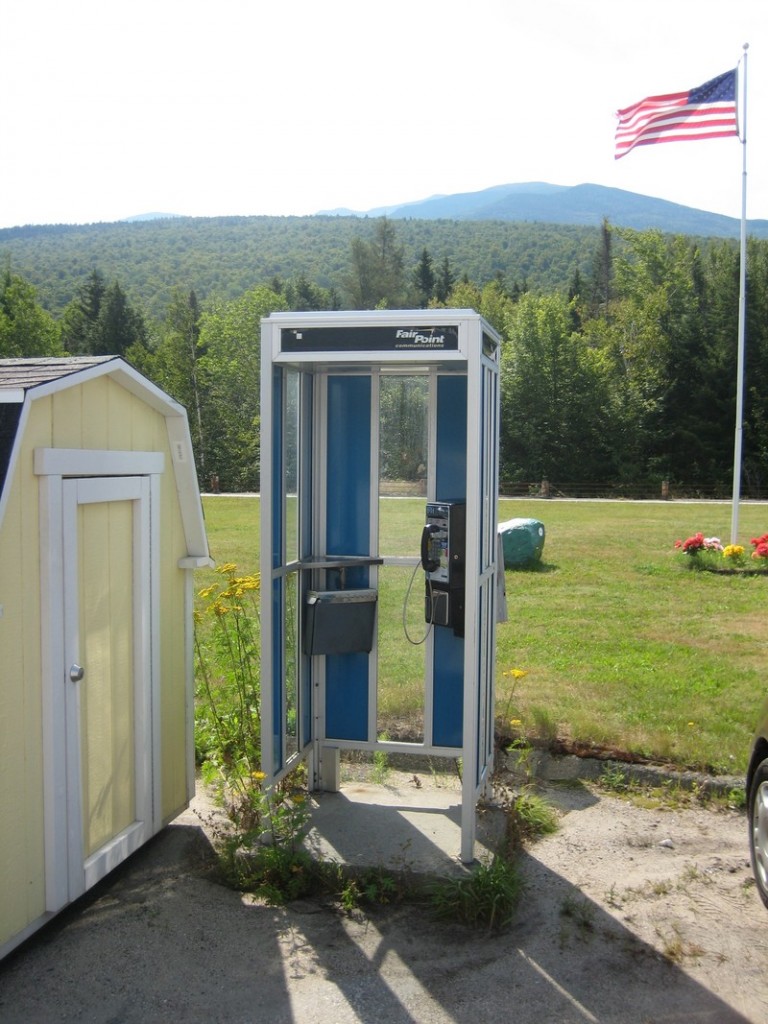 0